Meet Shadiar Ohadi, DO, MPH
Primary Care Physician specializing in Family Medicine in Sherman Oaks, CA
Dr. Shadiar Ohadi, DO, MPH is a Doctor of Osteopathic Medicine treating patients in Sherman Oaks, California and the surrounding areas, including Burbank, Encino, Pasadena, Studio City, and more. Dr. Ohadi's knowledge and experience is brought to patients in need of physical exams, weight management, immunizations, acupuncture, pediatric care, and management of diabetes, heart disease, and women's health concerns, among other services.
Dr. Ohadi has decades of experience practicing in Southern California and launched her personalized care practice in 2023.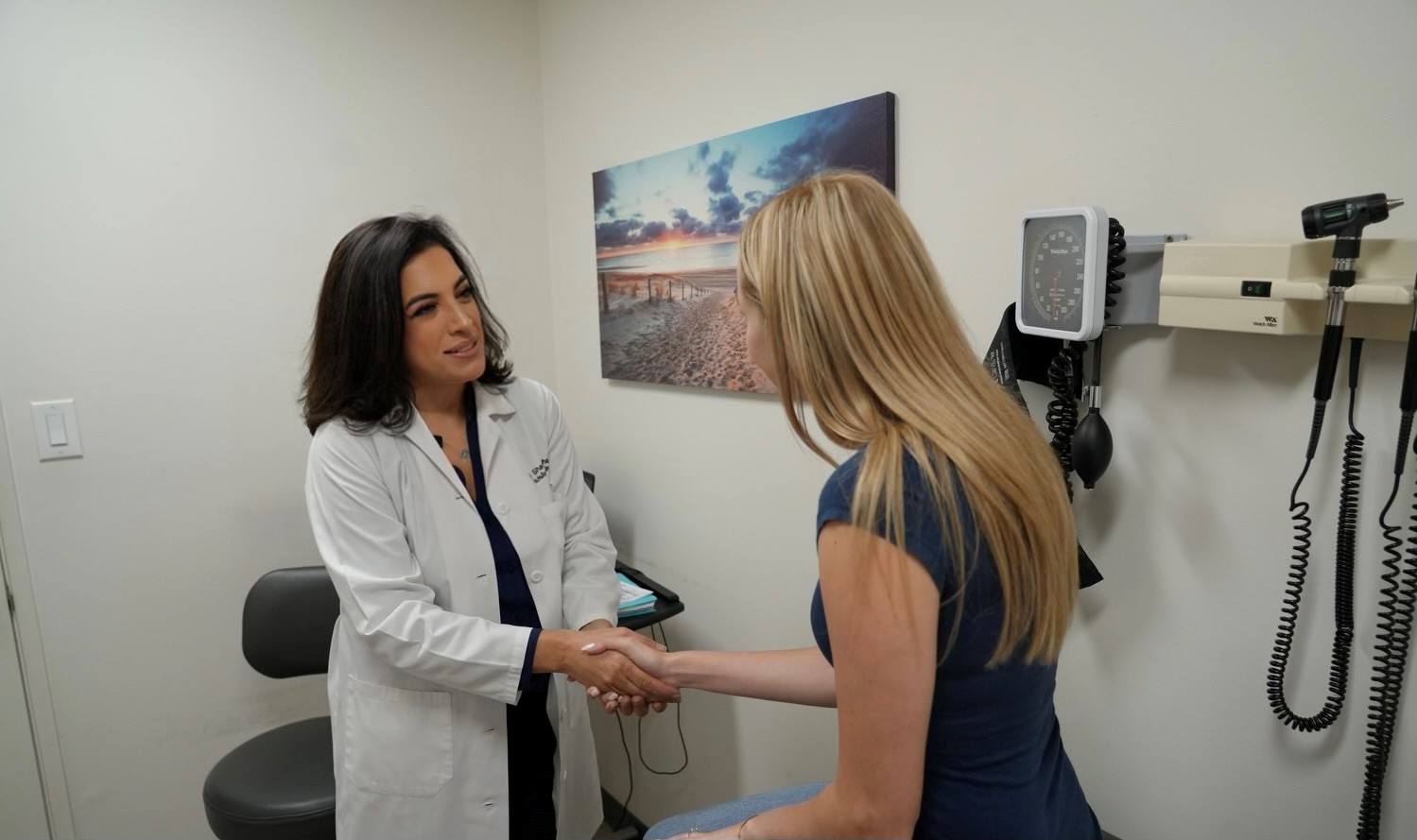 Discover the Difference of
Personalized Care

At my personalized family medicine practice, I will be able to see you promptly and offer extended time to address complex conditions, answer your concerns, proactively work with you to prevent disease, and focus on living well. I offer continuity of care… at my office, your home, via telehealth, or at a hospital or nursing home. You will be the center of attention with your needs cared for as if you were an extended family member. As a patient, you'll have peace of mind knowing that doctor who knows you best is always here for you.
At the heart of my concierge care practice is my commitment to limit the number of patients on my panel. My smaller practice size means I have more time and availability for each patient, including you!
Benefits Offered to Patients of Dr. Ohadi
Convenience
Same day appointments for acute issues help you quickly return to wellness.
Extended Office Visits
Longer appointments with time to listen, educate and work together to personalize a plan based on your individual health needs.
After Hours Availability
You will always be able to contact us directly after hours and on weekends, minimizing the need for urgent care and unnecessary ER visits.
Peace of Mind
You and your family will be cared for promptly, expertly and compassionately by the provider who knows you best.
Focus on Wellness
Our holistic, preventive approach to healthcare helps you remain on a path to optimal wellness.
Little to No Waiting
Office visits will start promptly with little or no waiting in a wait or exam room. My goal is to afford you the time to thoroughly address all your questions and concerns, regardless of the reason for your visit.
Open Payments Database Notice
For informational purposes only, a link to the federal Centers for Medicare and Medicaid Services (CMS) Open Payments web page is provided here. The federal Physician Payments Sunshine Act requires that detailed information about payment and other payments of value worth over ten dollars ($10) from manufacturers of drugs, medical devices, and biologics to physicians and teaching hospitals be made available to the public.